SHARE YOUR COMPLETED DĀLYTE PROJECT PHOTOS WITH US
FOR A CHANCE TO WIN*!

March 25, 2021
Have you installed a DĀLYTE product in a client project, business, or home? Send us a picture by April 21 and be entered for a chance to win* a $250 gift card!
Here's how it works: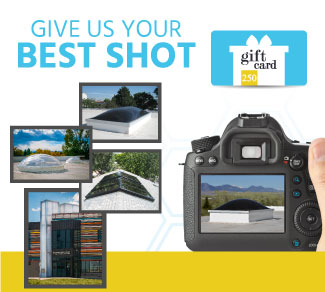 Take or find a photo of your installed DĀLYTE product.
Write a short description about the project/installation.
Upload your submission by April 21, 2021.
Both amateur and professional photos are welcome, though we request that images be a minimum of 1200 pixels wide (not sure? Send it anyway!). The winner will be announced on May 21st and featured on our website and social media accounts.
Take Note:
Only enter photos of properties that are completely finished
Photos must be taken in blue sky conditions (no rainy/snow days please)
No persons, tools, vans, or equipment should be visible
As always, thank you for your business, and we can't wait to see what you've done with our daylighting products. For questions, please contact us at sales@dalyteusa.com.