DĀLYTE Now Offers a Live Online AIA CES Accredited Lunch & Learn Program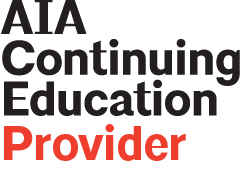 DĀLYTE is an AIA-approved provider of Continuing Education. Our initial course "Case Studies in Daylighting" showcases our more interesting and challenging projects. This course is designed to show new and unusual means of solving some of the more challenging skylight applications. We are now conducting one-hour Lunch & Learn courses providing learning units under Health, Safety, and Wellness criteria.
For DĀLYTE, Continuing Education serves to reinforce one of our primary values: "Everyone deserves a little DĀLYTE". Numerous studies have shown the value of increased natural light in interior spaces and we are proud that our products promulgate this ethos through the aesthetic endeavors of our partners.
Please contact us for more information about the benefits of daylighting and to schedule a course presentation.