HOW TO MEASURE YOUR SKYLIGHT:
Existing Curb and Skylight Measuring Guidelines
March 30, 2021
For proper fabrication and fit we must know the existing roof curb dimensions when it comes to measuring your skylight. This can be best accomplished from the roof, by removing the skylight from the curb. The Outside Curb Dimension (OCD) is a critical piece of information for the ordering process. This will be the dimension of the unit that will be the base for the skylight. Compare this to a shoe box and the lid for the shoe box. The OCD would be the dimension of the shoe box that must fit inside the net frame dimension of the skylight or lid of the shoe box. When ordering or describing a skylight, the measurements are always expressed as width (dimension horizontally across the roof) x length (dimension vertically up the roof).
skylight measuring guidelines
Replacement Skylight
Flashed Curb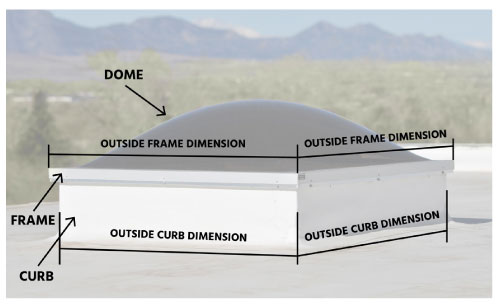 New Skylight
Exposed Curb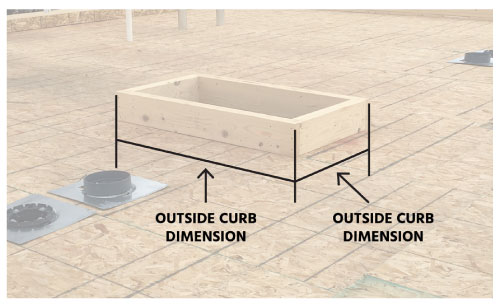 OUTSIDE CURB DIMENSION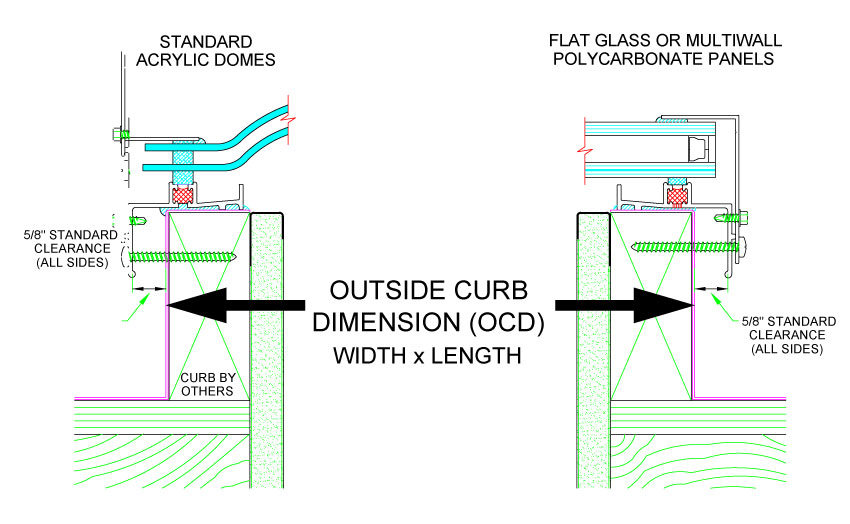 Always measure the CURB not the skylight frame
DĀLYTE adds 5/8″ standard clearance on ALL sides. The 5/8″ clearance is in addition to the curb dimensions provided.
Outside curb dimensions should be taken on the exposed curb if possible
The 5/8″ clearance is for the roofing materials, flashing and out-of-square curbs
Discover your options. Learn about the latest skylight designs and materials for home, office, or industrial properties by visiting the DĀLYTE website.